We are thrilled to be able toannounce that Matt Hall will be attending AusFly 2018 – thanks to QBE for making this happen!
Matt will be speaking at the "Dinner under the Stars" event hosted by Narromine Shire Council on Saturday evening 20th October.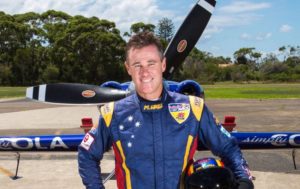 Matt's talk is presented by QBE and the QBE Airmanship program.