AusFly 2021 is a "gold coin" donation event for all event visitors.
All donations will be applied to support the event costs.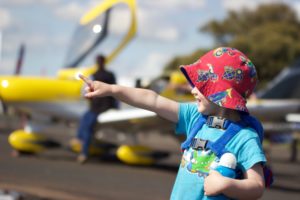 Visitors, aviation clubs and school groups are warmly invited to attend over Friday and Saturday . There will also be extra things happening on the "Community Day" on the Saturday from 10am – 2pm including:
Flights for youngsters – our potential future aviators (flights will be offered on a first come first served basis)
Guides available to walk visitors around the event and aircraft
Visit Narromine Aviation Museum – free entry
Fly high in a glider with FREE flights for children
Children's activities including jumping castle, petting zoo and other fun activities.
Market stalls, food trucks and coffee van.
Bring your family and friends and take a look into the world of general aviation, see our wonderful machines close up and see them fly, and talk to the owners and pilots.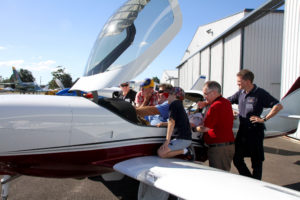 Bring the youngsters – our industry needs a pipeline of future aviators and we are keen to show them a little of what aviation has to offer. To this end, some of our pilots will be offering a number of free flights to the youngsters  – our future aviators.  They will as always have an awesome time!